'Tis the season to watch movies, and the TV schedules are once again packed with the usual movie treats, including some festive classics, some brand new premieres, and some old favourites which always seem to crop up again this time of year. 
To save you the arduous task of wading through the Radio Times, here are 10 of the best movies you can catch on TV* over the Christmas period…
(*UK channels only – apologies to my overseas friends!)
The Muppet Christmas Carol – Christmas Eve, Channel 4, 5:50pm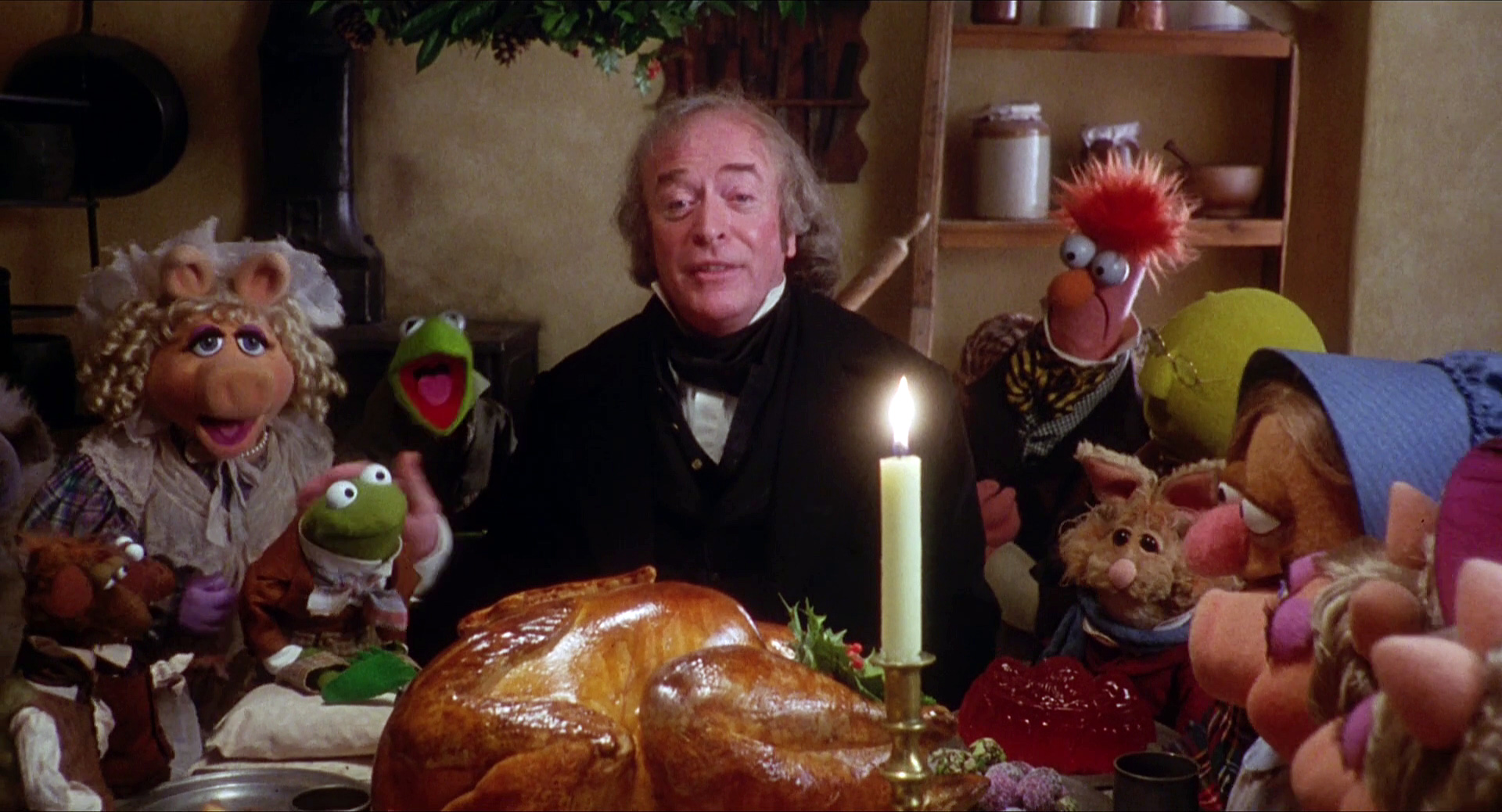 A staple on Channel 4's Christmas schedule, get yourself into the Christmas mood in the best way possible with The Muppets! You might have seen it a thousand times before, but there is a very good reason it is on every single Christmas; it is amazing! Full of laughs, great songs, and the timeless message of the Christmas Carol story, this is a film for all the family to enjoy. God bless us, everyone. 
Zootropolis – Christmas Eve, Sky Premiere, 6:00pm


One of this year's stand-out animated films, one of the best films of the year, and an instant Disney classic, Zootropolis is definitely one to set the Sky+ for if you're not able to watch it when it is on! It has a timely message about acceptance and tolerance which is possibly more relevant in 2016 than it ever has been, plus it is hilarious, adorable and incredibly re-watchable. Even if you've seen it already, this is definitely one to watch again!
It's a Wonderful Life – Christmas Day, Channel 4, 2:20pm


It simply wouldn't be Christmas without it! The most unforgettable and delightful of Christmas films will surely bring joy and delight to your day as you sit in a post-presents stupor waiting for your Turkey! There's a reason why this is considered one of the (if not the) greatest film of all time, so gather the family and enjoy this timeless masterpiece!
Frozen – Christmas Day, BBC One, 3:10pm


BBC One is bringing out the big guns with the terrestrial television premiere of Disney's bonafide sensation, Frozen. Perfect entertainment to keep the kids entertained and singing along whilst you're getting started on peeling the spuds, Frozen is a charming and fun festive delight that'll probably have you singing along as well…as much as you might try to resist! The power of Frozen knows no end, so resist no more and give this one a watch! Altogether now, "let it gooooo, LET IT GOOOOOO!" 
How to Train Your Dragon 2 – Boxing Day, BBC One 4:30pm


Assuming you've already seen the first one, be sure to check out the in many ways superior sequel to the Dreamworks animated adventure. Surprisingly emotional but still action-packed and funny, the adventures of Hiccup and his dragon Toothless, will bring you nothing but joy as you sit in a turkey coma on Boxing Day! 
Pride – Boxing Day, BBC Two, 10:30pm


Scheduled criminally late in the depths of BBC Two, Pride is an important film which deserves much more of a prime-time slot, but there we go! Telling the incredible true story of a group of Lesbians and Gays who supported the miners in a small Welsh village, Pride is charming, funny, powerful, essential, and one of the most glorious British films of the last few years. Boasting an incredible cast which includes Bill Nighy and Imelda Staunton, this is one which is well worth staying up for, or checking out on catch-up afterwards. Trust me, you won't regret it. 
Wallace & Gromit in The Curse of the Were-Rabbit, 28th December, BBC One, 10:30am


For me, it wouldn't be Christmas without Wallace & Gromit, seemingly a staple of the Christmas schedule with both their short films and this feature length offering. Still as funny and delightful as ever, the quintessentially British comedy paired with some delightful horror pastiches, makes this one not to be missed. It's on a little early, but that doesn't mean it isn't worth getting out of bed for! 
Captain America: The Winter Soldier – 30th December, BBC One, 8:30pm


BBC One smashing it once again with the premieres, and in the run-up to New Year, be sure to catch The Winter Soldier. Unquestionably my favourite film in the MCU, The Winter Soldier also stands pretty well on it's own as a really solid action film. With incredible fight scenes, and all the trademarks of the Marvel films that we know and love, this is one not to be missed! You can also catch Cap's latest adventures in Civil War as that will be showing on Sky Premiere, so grab some popcorn and settle in for an incredible double dose of superhero action! 
Pulp Fiction – New Year's Eve, Channel 5, 10:30pm


If you're staying in rather than heading out on New Year's Eve, what better way to see in 2017 than with Quentin Tarantino's violent and glorious masterpiece! Sure you'll have seen this before, but when you're fatigued on festive films, wondering what day it is, and dreading going back to work in a few days time, Pulp Fiction is the perfect film to get you through!  
E.T. – New Year's Day, ITV, 4:30pm


Picture the scene: you're feeling hungover, a little fragile, and just need something comforting to nurse you back to full strength. Perfectly scheduled on the New Year's Day afternoon slot is Spielberg's classic E.T. Spend some time with your favourite alien and his friend Elliot and forget about all your woes! You can blame your hangover on the fact you'll definitely still cry at the end, but I know the truth!
Wishing you all a fun and safe festive season, full of films, food, and family time! From Sarah Saw a Movie to you, have a wonderful, joyous Christmas and a very happy New Year!