With the truly terrible 2016 now behind us, it is time to start looking forward to the biggest and best releases of 2017!
There's plenty of movies to look forward to in the upcoming year, so this was a tough list to whittle down to. There a couple of 2017 releases (La La Land, Lion, and Free Fire) which I have already been fortunate enough to see, so those won't make an appearance on this list, and also ones such as Manchester by the Sea, where their arrival is so imminent, I didn't think it needed to be included, however it is definitely an honourable mention.
Enjoy!
10. Ghost in the Shell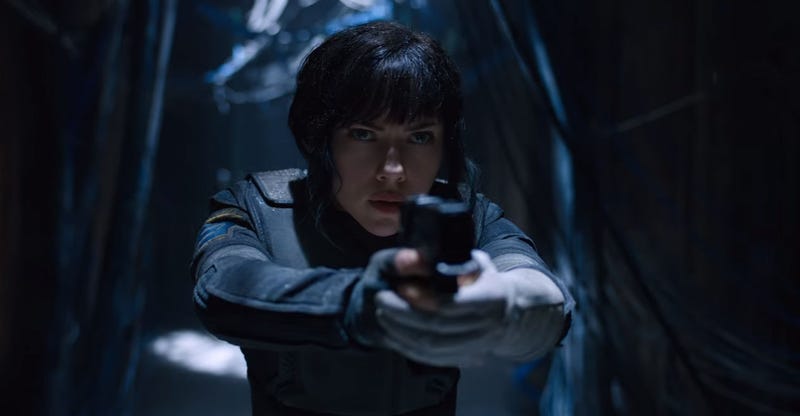 I'm a big fan of the original anime film, and despite the controversy surrounding the casting, I am really intrigued about how this one is going to turn out. Early signs from the trailer show that they have seemingly nailed the aesthetics which is crucial to making it work, and I'm really hoping this is one which does the source material justice. If anything, at least it might get people reaching for the original property, which can only be a good thing!
9. Baby Driver


From a visual standpoint, Edgar Wright is one of my favourite directors making films at the moment, so anything with his name attached is going to appear in a list such as this! Few details are known, but the cast sounds great, and with hints that it could be a musical of sorts, then I'm even more excited. Edgar Wright films have previously had great soundtracks, and he really knows how to make a soundtrack work perfectly for his movies, so this could very well be a match made in heaven!
8. T2 Trainspotting


I had little to no desire to see a Trainspotting sequel. Then I heard all the original cast would be back, plus Danny Boyle would be directing again, and I was intrigued. Then I saw the trailer and I was excited. I'm not sure it can top the original, but it will be great to see the classic characters again, and I have very high hopes that this will be a sequel which does live up to expectations.
7. Dunkirk


I'm a huge Christopher Nolan film, and whilst I wasn't particularly enamoured by the teaser, or even the full trailer for this, I was treated to a 5 minute clip when I saw Rogue One at the BFI IMAX, and it looks absolutely incredible! The flying sequences look mind-blowingly good and with some of Nolan's favourites (Tom Hardy, Cillian Murphy) also involved, then this has all the makings of being something truly epic. Bring it on! 
6. Beauty and the Beast


I have some reservations about the appearances of some of the CGI characters, and I don't think the Beast looks particularly perfect, but the original animated film is one of my all-time favourite Disney movies, so I'm definitely looking forward to seeing it get the live-action treatment! With legendary Alan Menken returning to score it, and with Emma Watson as Belle, it seemingly has all the right pieces in places to make it wonderful.
5. Logan


The trailers for this completely took my breath away, and I'm hoping this is going to be an X-Men movie completely different to the ones we have seen before. It is a shame this will be the last outing for Hugh Jackman's Wolverine, so fingers crossed this will be the most fitting of send-offs. I have a feeling it might be!
4. War for the Planet of the Apes


One of my favourite trailers of the year so far, the climax to this updated Planet of the Apes series looks absolutely amazing. I enjoyed Rise of the Planet of the Apes far more than I ever thought I would, and this film looks like it is going to be the best one yet. I love the simple marketing it is using, and the effects look absolutely spectacular. Very excited for this one! 
3. Blade Runner 2049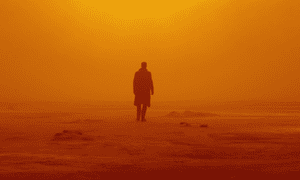 Another one I was very skeptical about, but then again it has all the right pieces in place to make it amazing. With Denis Villeneuve proving he has what it takes to direct a sci-fi movie with Arrival, and with my all-time favourite cinematographer Roger Deakins also involved, I am positively buzzing to see Blade Runner 2049 now. With Harrison Ford also returning, and Ryan Gosling on board, plus a pretty impressive supporting cast, I am expecting great things.  
2. Guardians of the Galaxy 2


I absolutely adored the first Guardians of the Galaxy film and it has rapidly climbed its way up my favourite MCU movies list. I loved the characters, and I loved how fun the first movie was, so definitely hoping for more of the same, plus another excellent soundtrack. Also Kurt Russell is joining the cast, so this film can only be amazing, right?! 
1. Star Wars Episode VIII


In the most shocking news ever, I have a Star Wars movie at the top of my list. Of course I do…its me! I think we can all safely assume that every year a new Star Wars movie is released then it'll probably be pretty high up on this list! The Force Awakens completely blew me away, and that cliffhanger means I am positively dying to see the continuation of the story! It is slightly tinged with sadness now as it will be the last time we see the late Carrie Fisher on screen, so likely to be an even more emotional occasion than it would've been for me already (I cry every time I watch a new Star Wars movie FYI!). Very few details are known about this film yet (we don't even have a subtitle!) but it is Star Wars so of course I am excited! Is it December yet? 
What 2017 release are you most looking forward to? Let me know in the comments below!