Free Solo


Directed by Jimmy Chin & Elizabeth Chai Vasarhelyi
Even if the outcome of this astonishing accomplishment is known, this never detracts from the documentary as you watch the impossible happening right before your eyes…or through your fingers if you're scared of heights or of a nervous disposition! Following Alex Honnold as he becomes the first person to ever free solo climb Yosemite's 3,000ft high El Capitan Wall, with no ropes or safety gear, this film not only documents an incredible physical feat, but it is equally a remarkable accomplishment in film-making. The sheer scale of El Capitan is captured majestically through the lense and the portrait of the man himself is honest, hilarious, and surprising in many ways. Free Solo truly has to be seen to be believed, and preferably on the biggest screen you can find! 
Can You Ever Forgive Me?


Directed by: Marielle Heller
Starring: Melissa McCarthy, Richard E. Grant, Dolly Wells
Melissa McCarthy delivers the best performance of her career, with support from Richard E. Grant who is thoroughly deserving of all the award nominations received so far in this charming, witty, and utterly wonderful true story of author turned literary forger, Lee Israel. The script positively fizzes and the exceptional onscreen chemistry between Grant and McCarthy ensures that this film is a delight from start to finish. McCarthy manages to evoke sympathy and hilarity in equal measure in what is a commendably restrained – but no less funny – leading performance. Heller's direction isn't flashy but it places the characters and their situations at the forefront, and her camera does a remarkable job of capturing what feels like a genuine relationship. Well written, well directed, and exceptionally well acted, this is a film that has it all and is well worth seeking out!
Mary Queen of Scots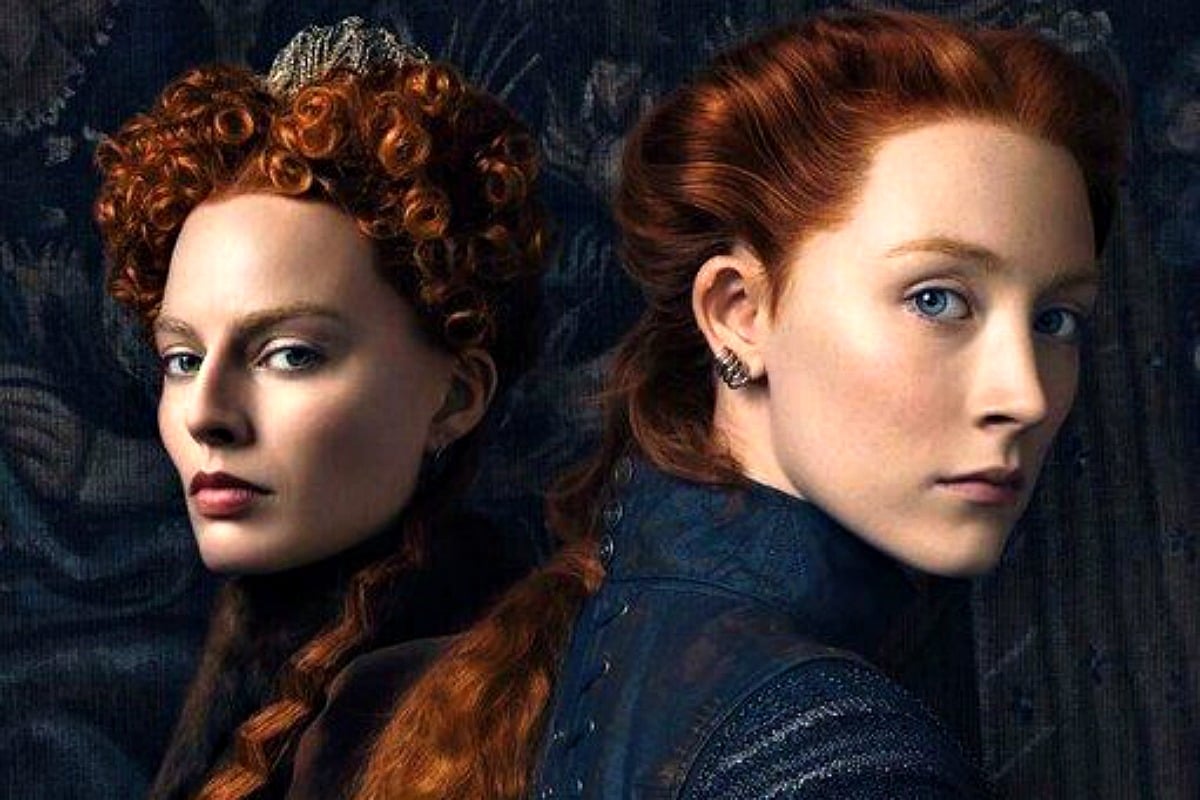 Directed by: Josie Rourke
Starring: Saoirse Ronan, Margot Robbie, Joe Alwyn, Gemma Chan, Jack Lowden, David Tennant, Guy Pearce, Brendan Coyle, Adrian Lester

Two powerhouse performances from Saiorse Ronan and Margot Robbie are unfortunately the only real shining light in this otherwise pretty lacklustre film. It takes an absolute age to get going, and in general the pacing is tedious throughout. The film looks beautiful and is well directed – the scenery throughout being particularly stunning. However, it just lacks that extra special "something" to make it stand out from other historical biopics. Emerging at the same time as films such as The Favourite and Colette, this is undoubtedly one of the weaker period movies on the market at the moment. Ronan and Robbie are on outstanding form however and watching them is a delight. Wouldn't rush to the cinema to see this one!
The Front Runner
Directed by: Jason Reitman
Starring: Hugh Jackman, Vera Farmiga, J.K. Simmons, Alfred Molina, Sara Paxton
Despite a solid performance from Hugh Jackman, and JK Simmons proving once again that he is the best supporting actor out there, The Front Runner fails to leave a lasting impression. Presenting both the press and politicians with equal moral gray area means the film fails to take a firm enough stance on either. For a film that in many ways is very relevant to today, it fails to fully tap into the strained relations between media and politics that would've made for a much more engaging film. Essentially this film feels like a missed opportunity and given the talent in front of and behind the camera, it should've been better.
Welcome to Marwen


Directed by: Robert Zemeckis
Starring: Steve Carell, Leslie Mann, Merritt Weaver, Janelle Monae
Despite Welcome to Marwen's nagging insistence that its intentions are good, the result is in fact a terribly misguided film with a completely unjustified sense of self-importance. Failing to address and distinguish between eccentricities and perversion, the film ends up being an utter shambles, whose treatment of women is thoroughly reprehensible; a throwaway line at the end about women being the world's saviours does not make up for everything that precedes. An obvious comparison piece would be Downsizing, and Welcome to Marwen unfortunately also shares that film's horribly written script and baffling pacing. Avoid.
If you've enjoyed reading this and my other content, please take a look at ways you can support me and this site (at absolutely no extra cost to you!) right here.