Today's blog comes courtesy of the wonderful Jake Potter!
Jake is a Marketing Manager and loves the 3 M's; marketing, musicals and Meryl Streep.
You can find Jake on twitter; for amusing gifs and random ramblings follow his personal account @shakey_jakey4, and for all things marketing follow @marketingguy_UK. He also writes his own awesome marketing blog which you can find at www.thatmarketingguy.co.uk.
Let's put Product Placement simply – you watch a movie, and the main character is using an iPhone 6s and you think: "I need to upgrade  – I want that phone!" Hello Product Placement.
In the words of the Dictionary, Product Placement is simply the practise of a company paying for its product to be placed in a prominent position in a film or TV programme as a form of advertising. It's clever, it's intuitive, it gets right inside your brain and makes you think: "buy me".
Struggling to think of an example? Take a look at my favourite example of Product Placement:
So it's simple, as shown in the video above of Wayne's World, it is all about placing the product in the view of the audience (just with a little more subtlety).
Product Placement comes in good forms and bad, so here I will cover the good, the bad and the ugly.
The Good
I am still very much in favour of Product Placement, if conducted in an elegant, subtle way, and for my example of The Good, I am using Iron Man. Let's face it, Iron Man was an expensive movie to make, totalling up to $140 million  – they had to get money from somewhere. In this scene from Iron Man, we see Robert Downey Jr standing next to a server tower, talking to someone out of the frame. Look over his shoulder, and you'll see a large Sun Oracle logo. With a net worth of $187 billion, I think it's fair that Oracle had enough money to spend on making this film happen and have a prominent feature.
Why do I like this? With all 100 of the Fortune 100 being Oracle customers, it is very likely that this server tower is going to be a Sun Oracle one in real life. I like how it relates to this specific scene and isn't trying to move your attention from the scene that is taking place. In addition, with Oracle and IT being very niche markets, it is likely that it will only be noticed by a small portion of the audience.
Well done, Iron Man, a round of applause!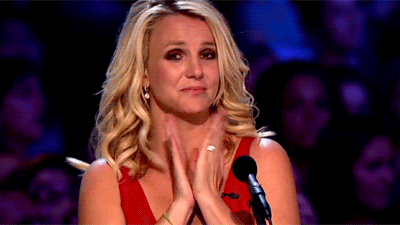 The Bad
Rather controversially, I didn't like Jurassic World, apart from the fact I thought it was a little predictable, the Product Placement kind of ruined it for me. Some may argue that as a Marketing Manager, I probably would have noticed it more than others, however, I believe that every attendee would have noticed at least one plug of a brand.
I invite you to watch the following trailer and see how many brands you notice:
I noticed four brands during this trailer (naming the items): rucksack, boat, technology centre and headphones. The Brand Channel published this list of all the products that were present or mentioned throughout the film, totalling up to 37. I'm no mathematician, but when you divide a 124 minute film by the 37 brands evident, it totals up to one product for every 3.5 minutes – a bit much, don't you think?
Some may argue that you are likely to see this kind of Product Placement at your average theme park, for example (thanks, Sarah), the Ribena Rumba Rapids at Thorpe Park. However, it is important to note that Jurassic World is a safari park, and when I last visited London Zoo, I didn't see a Verizon Elephant. For a film that cost $10 million more than Iron Man, they sure made up for the costs!
I'll give you that figure again: one brand for every 3.5 minutes!
The Ugly
As the new James Bond film has just been released, it would be wrong not to mention the franchise in this post (shame it's under "the ugly"). Pan to 2006 film Casino Royale – Daniel Craig is playing James Bond and Eva Green is the actress behind Vesper Lynd. As a $150 million film this blockbuster cost just as much as Jurassic World, and thankfully they didn't put a product every three minutes, however, they did have probably the most shameful product placement of all time. Cue the video!
Yes James Bond is going to wear an expensive watch, yes James Bond likes luxurious brands (like his Aston Martin), yes he needs to look the part – but did they have to make the Product Placement that obvious? As mentioned earlier, Product Placement is best executed when it is subtle and makes you think about the product subconsciously, not inadvertently shouting the brand name at you whilst flashing it in your face!
One can look at it at another angle – as previously mentioned, brands such as Aston Martin are already affiliated with James Bond, and I guess that any kind of product placement that isn't already affiliated would have some level of fear that their product won't be noticed. On the other hand, not only does Vesper Lynd ask if he is wearing a Rolex, James Bond clarifies that it is actually Rolex's competitor, Omega – it's just too in your face and a bit cheesy.
Sorry, 007, keep making great movies but get rid of that watch!
Overall, it's clear that Product Placement  has no limits when it comes to creativity. It needs to be subtle, subliminal and thought provoking, without taking too much attention from the movie you are watching.
Why not re-watch your favourite movie and see if there are any products slyly hiding in the background? Post below your best/worst Product Placement examples!
A round of applause for Product Placement!